Waldorf Astoria Spa
Wellness, redefined.
Well-being has long been part of the coastal ethos; with the sea as a backdrop, it only makes sense that a setting so connected to life would inspire people to make the most of theirs. We invite you to immerse yourself in the Waldorf Astoria Spa, where curated experiences are personalized to usher all guests into moments of authentic peace and optimal living.
For Waldorf Astoria Spa appointments, please call 949.234.3368.
MODERN THERAPIES
Introducing the new Waldorf Astoria Spa, where results-based clinical treatments and products speak to the fusion of science, medicine, and wellness. With optimal living as the guiding light, our expert team harnesses the power of globally revered products, including 111Skin, Cryotherapy, and Lord Jones CBD, as well as innovative techniques to provide a captivating menu of treatments.
To reserve your spa appointment, please call 949.234.3368.
EXPANSIVE SPA
Surroundings to Inspire
The best escapes, the truly restorative experiences we all need from time to time, include self-care and mindful reflection—and our expansive, comprehensive seaside spa provides you with the tools for both. Relax at the spa pool. Recharge in the sauna. Retreat to a cozy lounge. When you're here, you remain in the moment and you're right where you belong.
Spa treatments offer day-long facility access, including locker rooms, steam room, sauna, indoor and outdoor Jacuzzis, outdoor lap pool, men's/women's/co-ed relaxation lounges.
FITNESS CLASSES
Available for resort guests and members, discover our 40+ complimentary weekly fitness classes, ranging from Aerial Yoga and Cycling, to Kickboxing and Beach Yoga.
View Class Schedule
NAIL SALON
Indulge in a pampering manicure or pedicure at our full-service nail salon. Stop in for a quick polish change or relaxing signature treatment that will rejuvenate your hands and feet.
To reserve your nail appointment, call 949.234.3368.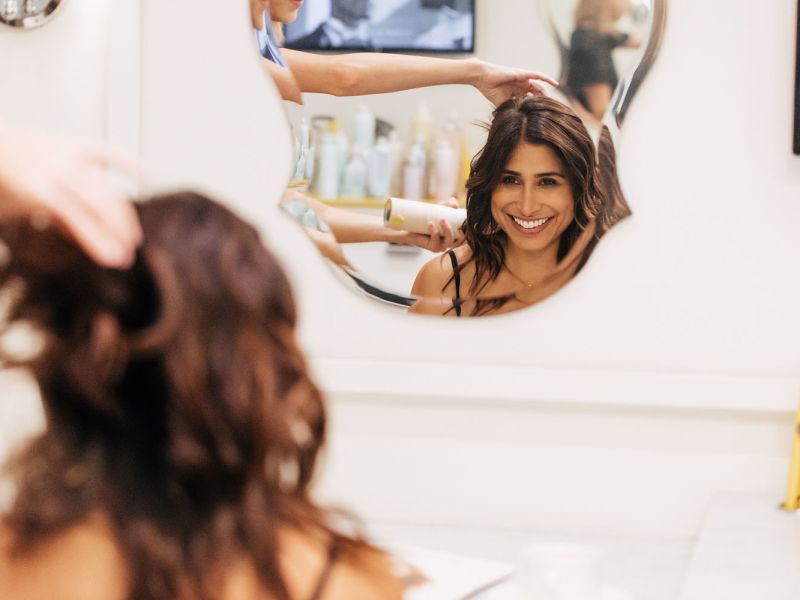 HAIR SALON
For the ultimate hairstyling experience, indulge in an afternoon at The Salon. Our talented hairstylists will set you up in style, offering haircuts, styling, and blowouts.
To reserve your salon appointment, call 949.234.3368.
Waldorf Astoria Spa
Hours of Operation
Treatments: Daily, 10:00 a.m. - 5 p.m.
Facilities: Daily, 6:00 a.m. - 8:00 p.m.
Monday 9:00 a.m. - 5:00 p.m.
Tuesday 8:00 a.m. - 7:00 p.m.
Wednesday 8:00 a.m. - 4:00 p.m.
Thursday 8:00 a.m. - 7:00 p.m.
Friday 8:00 a.m. - 5:00 p.m.
Saturday 8:00 a.m. - 5:00 p.m.
Sunday 9:00 a.m. - 5:00 p.m.
Daily, 10:00 a.m. - 5:00 p.m.
Daily, 5:00 a.m. - 10:00 p.m.
Self-Care Workshop Series
Myofascial Release for Mobility
feat. Elissa Strutton
March 5 • 11am-12:30pm
Learn the art of myofascial release with therapy ball rolling techniques for the hips, lower back, shoulders, upper back and neck. Improve mobility, enhance tissue mechanics, relieve pain, reduce stress, promote embodied awareness and support nervous system regulation while learning about your anatomical landscape and developing a customized approach for self-care.
About Elissa Strutton
Elissa is a certified Integrated Yoga Tune Up® teacher and yoga instructor with over 16 years of teaching experience working with beginning, intermediate and advanced students as well as teachers seeking to begin or continue their education.
Elevating & Enhancing Your Intuition
feat. Lisa Huscher
March 12 • 11am-12:30pm
In this workshop, discover how to recognize and understand the "4 Clairs" of intuition through the use of journal writing activities, visualization exercises, and partner work in a supported environment.
About Lisa Huscher
Lisa is an intuitive and spiritual guide who has over 25 years of experience helping others heal, grow, and evolve. She has a degree in psychology and over 20 years of experience studying metaphysics, spirituality, and personal development.
Body Vibrancy
feat. Sonny Ali
March 19 • 11am-12:30pm
Modern Life tends to mute our bodies from their full potential. In this workshop, discover how to unmute your body and reignite your energy by exploring the layers of the body and mind. Learn tips and techniques to feel a sense of vibrancy within each yoga pose and in the transitions from one pose to another.
About Sonny Ali
Sonny Ali takes passion in movement with the belief that aging well takes effort and ingenuity. He utilizes a hybrid system to educate the body, introducing a renewed sense of integrity and strength, and then layering on increased mobility, fluidity and agility. Sonny has a lighthearted approach to his instruction of yoga. His sense of humor and authentically human perspective will put a smile on your face while you do your down dogs!
Demystifying Meditation
feat. Laura Anderson
March 26 • 11am-12:30pm
In this workshop you will learn the practical methods of mindfulness and meditation, discover the purpose behind the craft as well as best practices on incorporating it into your life. As you learn multiple methods and practices, you will learn how to prioritize mindfulness in the hustle and bustle of everyday life.
About Laura Anderson
Laura Anderson enjoys her life as a dancer, gymnast, yogi and promoter of the Pilates method. She is dedicated to a lifelong pursuit of feeling better through movement and believes in meditation as a source of absolute stillness, peace, and serenity. While yoga provides a platform for mindfulness, Vipassana (insight meditation) brings mindfulness directly to the participant as the tool for self-awareness and self-discovery, a practice that changed her life and inspired her to share it with others.