Waldorf Astoria Spa
Wellness, redefined.
Well-being has long been part of the coastal ethos; with the sea as a backdrop, it only makes sense that a setting so connected to life would inspire people to make the most of theirs. We invite you to immerse yourself in the new Waldorf Astoria Spa, where curated experiences are personalized to usher all guests into moments of authentic peace and optimal living.
For Waldorf Astoria Spa appointments, please call 949.234.3368.
MODERN THERAPIES
Introducing the new Waldorf Astoria Spa, where results-based clinical treatments and products speak to the fusion of science, medicine, and wellness. With optimal living as the guiding light, our expert team harnesses the power of globally revered products, including 111Skin, Cryotherapy, and Lord Jones CBD, as well as innovative techniques to provide a captivating menu of treatments.
To reserve your spa appointment, please call 949.234.3368.
EXPANSIVE SPA
Surroundings to Inspire
The best escapes, the truly restorative experiences we all need from time to time, include self-care and mindful reflection—and our expansive, comprehensive seaside spa provides you with the tools for both. Relax at the spa pool. Recharge in the sauna. Retreat to a cozy lounge. When you're here, you remain in the moment and you're right where you belong.
Spa treatments offer day-long facility access, including locker rooms, steam room, sauna, indoor and outdoor Jacuzzis, outdoor lap pool, men's/women's/co-ed relaxation lounges.
FITNESS CLASSES
Available for resort guests and members, discover our 40+ complimentary weekly fitness classes, ranging from Aerial Yoga and Cycling, to Kickboxing and Beach Yoga.
View Class Schedule
NAIL SALON
Indulge in a pampering manicure or pedicure at our full-service nail salon. Stop in for a quick polish change or relaxing signature treatment that will rejuvenate your hands and feet.
To reserve your nail appointment, call 949.234.3368.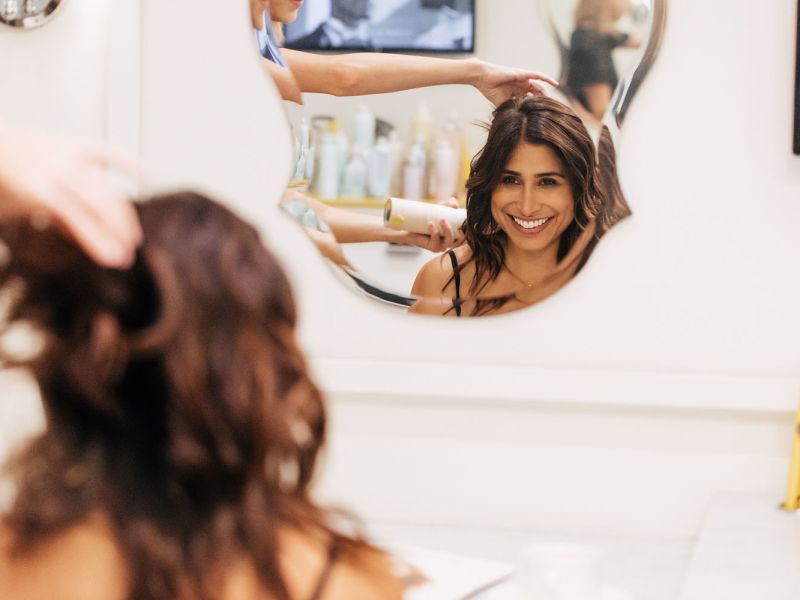 HAIR SALON
For the ultimate hairstyling experience, indulge in an afternoon at The Salon. Our talented hairstylists will set you up in style, offering haircuts, styling, and blowouts.
To reserve your salon appointment, call 949.234.3368.
Waldorf Astoria Spa
Hours of Operation
Treatments: Daily, 10:00 a.m. - 5 p.m.
Facilities: Daily, 6:00 a.m. - 8:00 p.m.
Monday 9:00 a.m. - 5:00 p.m.
Tuesday 8:00 a.m. - 7:00 p.m.
Wednesday 8:00 a.m. - 4:00 p.m.
Thursday 8:00 a.m. - 7:00 p.m.
Friday 8:00 a.m. - 5:00 p.m.
Saturday 8:00 a.m. - 5:00 p.m.
Sunday 9:00 a.m. - 5:00 p.m.
Daily, 10:00 a.m. - 5:00 p.m.
Daily, 5:00 a.m. - 10:00 p.m.